Our Staff
Karen King
Organiser
Karen has worked in the voluntary sector since 2001 and is in charge of the day to day management of SOS, recruitment and retention of volunteers and ensuring that SOS activities continue to be delivered to the community and new ones are developed. Karen has lived in the borough of Richmond upon Thames for many years and is able to use her local knowledge to the benefit of SOS members.
Karen is keen to develop partnerships with other organisations and businesses to benefit the local community whilst striving to firmly get SOS marked on the map.
Millie Cooper
 Assistant to the Organiser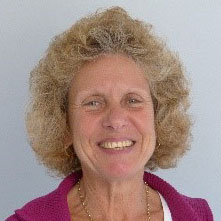 Millie has worked for SOS since 2013, starting out as a volunteer and then becoming a member of staff. Millie assists the organiser in all aspects of running SOS as well as coordinating the SOS befriending scheme, lunch club soup makers and the shopping bus service.
Millie has lived in the Ham area for many years and is a familiar face to many of the SOS members. Millie is a keen runner and cyclist and can often be seen driving the Nigel M minibus on regular outings.
Anne Marks
Receptionist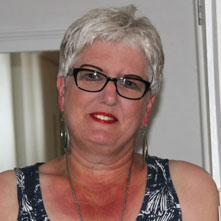 Anne joined SOS in 2016 and has always lived in & around the Kingston area with most of her working life working spent in local government, most recently for Kingston. Anne has a passion for guitars & playing guitar poorly, song writing and acrylic & oil painting. Anne has recently taken up Yoga & wants to take up pottery at some stage in the future.
Anne works 3 mornings a week and takes bookings over the telephone as well as in person and ensures that the office runs smoothly in conjunction with the office volunteer team.
---
Our Trustees
Rik Stratton, Chair of Trustees
Chris Ayliffe, Honorary Treasurer
Angela Roberts
Helen Beedham
Jane Lane-Roberts
Katherine Goss
Helen Taylor
---
Ham & Petersham SOS, a brief history
In the late 1960's, shortly after the completion of the Wates Estate Elaine Clarke and Pam Bartlett moved into the area with young families and quickly saw the need for creating a service to provide transport and some befriending both on the estate and in the neighbourhood. They were aware the some other wards in the Richmond borough had similar schemes.
Elaine and Pam consulted with the local GPs, churches and other established organisation and then had a coffee morning for interested people to attend. Volunteers quickly came forward and a small team emerged. Elaine, Pam and one or two local residents took it in turns to have the calls put through to them on their home phones and they then delegate the jobs to a small team of volunteers. Referrals for local residents in need of support began to come from private and statutory bodies and Ham & Petersham SOS became affiliated to Richmond CVS. Ham & Petersham SOS continued supporting the local residents in this manner, passing on to others and in the mid 70s Angela Roberts took over running SOS.
In 1980 Angela returned to part time work and Joan Slack took charge, sadly she soon fell ill and with the support of Richmond CVS Richmond Good Neighbours temporarily took over the running of SOS until a permanent solution could be found. St Richards' Church was approached and they offered SOS the use of a small room with phone. A small group of volunteers was recruited to "man" the phone each morning, and Angela was reinstated as 'Organiser'.
Some years later SOS was approached by the Richmond Housing Partnership community worker for Ham who suggested that the 'unmet need' in the area needed addressing and that funding was available to facilitate this. After much deliberation, recruitment begun and in 2009 interviews were held and Sam Payne was appointed organiser. A board of Trustees formed with Libby Lodh as chair, SOS became a limited company and a registered charity and we have never looked back.